While perusing Pinterest instead of working, I found this great recipe from
The Burlap Bag
for
2 Ingredient cookies
. They contain only real food ingredients and no sugar. What is needed? Bananas and quick oats. Check and check.
For those of you who don't know, my kids love bananas, especially my youngest. He would happily eat ten bananas a day. Therefore, whenever I go grocery shopping, I buy organic bananas. Despite all their attempts to eat all the bananas, I usually have one or two leftover that go brown. Unwilling to waste them, I pop them in the freezer for smoothies and baking. Needless to say, we always have frozen bananas.
The recipe allows for whatever mix-ins you want. Here is what we made:
2 thawed bananas
1 c. quick oats
heaping tsp. of honey
handful of crushed up walnuts
1 tsp. cinnamon
Preheat oven to 350 degrees and grease cookie sheet.
Mix bananas and honey, add walnuts and cinnamon. Once combined, add oats and mix until all oats are moist. The mixture will be kind of crumbly. I let mine sit for a few minutes while I greased my pan. (Following directions is not a strong suit of mine.)
Bake until brown on the edges. We baked ours for 12 minutes. They were crunchy on the outside and soft on the inside.
The Verdict? Delicious. They were super easy to make. L1 got to put all the ingredients into the bowl as I mixed, which he loved. I baked them while they ate dinner so they were a perfect ending to the meal. Both just kept asking for more until I had to tell them, "no more tonight." Being the super mom (i.e. my moment of shining glory), I quickly added: "if you are good, maybe you can have one for breakfast as a treat." Super hero, super cool, whatever you call it, I know I won't get to be it forever so for now, I will totally take it.
The flavor was great. They were a bit dry and I had to break the cookie up otherwise they would have stuffed the whole thing in their mouths and choked. I think this recipe would be good as a baked crumble, similar to granola bites. Excellent recipe for my recipe box.
What is your ingredients are always in the pantry, treat recipe?
This article was featured at: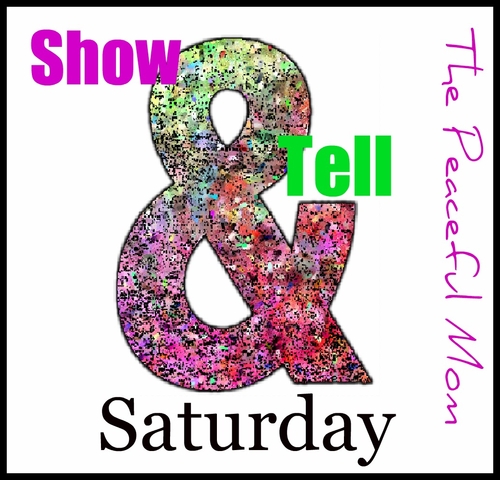 This article was shared on
The Peaceful
Mom
.
This article was shared on
The Prairie Homestead.
This article was shared on
The Chicken Chick.
This article was shared on
Wildcrafting Wednesday
.
This article was shared on
Sustainable Suburbia
.
This article was shared on Gluesticks.