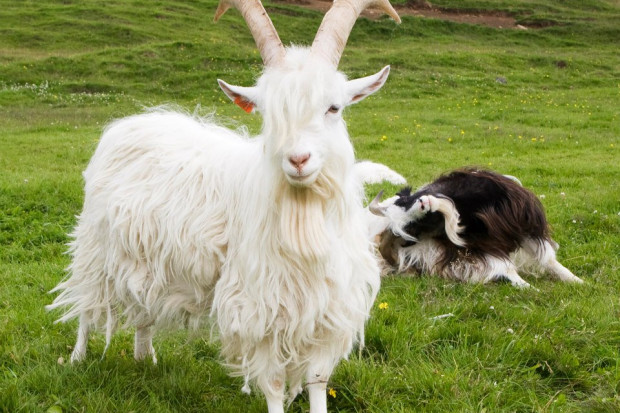 How do you feel about goats? I like them, although at this point in our lives I would never own them. In a recent email, Rikki's Carroll's Mooseletter, I learned about the plight of the Icelandic Goats. Did you know that this rare breed of goats has only about 800 goats left worldwide? Did you know that 360 of them reside on an Icelandic farm run by a woman named Johanna. She runs
Háafell
.
In 13 days, the government plans to auction off her farm and slaughter the goats. She and her family have been working to make the farm profitable for years but have come up against hurdle after hurdle of red tape (no raw goat milk allowed) that has stymied their source of revenue. They have been fighting to allow many of the different products that Icelandic goats can provide (milk, meat, cashmere) however time has officially run out.
So how can we as a global community help?
Get to know the Icelandic Breed.
Slow Food Foundation
Get to know the farmers a little.
Háafell
Sign a petition for the Icelandic government to help:
The Petition
Spread the word. Here are some links to information about the farm's current crisis:
Last Goat Farm Iceland Awaits Auction
Stop The Senseless Slaughter of 360 Endangered Goats
Finally for those who are interested, an interested party - not the farmer herself - started a campaign to help with the farm's financial situation.
Save the Icelandic Goat From Extinction
Thank you all for your help. For more information on why every species is important and deserves to be saved, check out this weekend's
New York Times Sunday Review
. There is a special tribute to Martha, the last known passenger pigeon that died 100 years ago today. It is extremely significant in that the passenger pigeon's extinction was completely preventable and due entirely to humans.
This article was shared on The Prairie Homestead, Tilly's Nest, Backyard Farming Connection, HomeAcre Hop, Natural Family Fridays,